Your Atlanta DJ & Emcee
Your wedding day is perhaps the most important day of your life and we want to ensure you and your guests have a fun-filled night.
Let us take the worry out of your reception, we'll work behind the scenes as well to make sure everything runs smoothly. Even meeting with you ahead of time to hear your story and develop a plan to achieve the wedding day you've always dreamed of.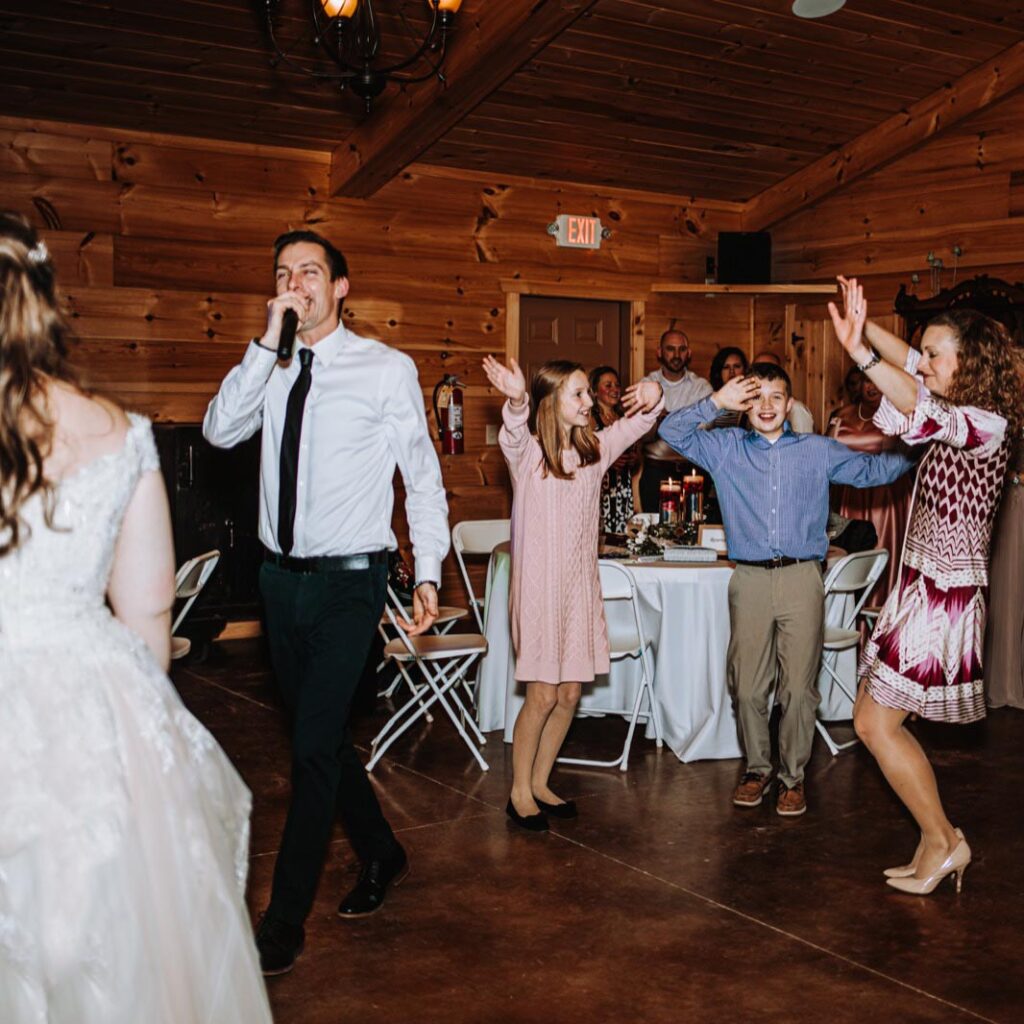 We can also serve as emcee, making announcements, introducing the wedding party to your guests and keeping the party moving smoothly for the entire night. Throughout the night, we'll play your favorite songs and play the songs you've selected for the most important moments.
Our DJ's are experienced in reading the crowd and playing the right song for every moment of the night.
Our Process
Initial Meeting
We'll schedule an appointment where you will sit down with your DJ to ensure your 100% confident moving forward. At this initial meetup, we'll discuss the options we offer and you will have the opportunity to ask questions to make sure our company is a perfect fit for you and your needs. We'll then send over a customized quote. To secure our DJ for your wedding, you will make a 50% deposit.
Planning & Music
Next, about 2-3 months before the wedding, we'll plan out all the details of your special day. From the wedding party entrance music to the Father and daughter dance, and every moment in between. Utilizing our online tools, you can select the songs for the special moments of your night. Additionally, we'll offer suggestions, ideas, and answer any questions regarding your wedding, ceremony, and reception.
Final Meeting
The final meeting we will have is one month before your wedding day. We'll go over all the details and make sure that you are satisfied with these details before finalizing everything.
Your Big Day's Arrived
Finally, your wedding day is here. With the spotlight on you and your spouse on this special day. Our DJ's will make sure that your ceremony and reception are fun-filled and be a day that you'll never forget.
Gallery